Every Book in this list is a highly recommended book by leaders, artists, and thinkers. This is not categorized by numbers or popularity. We strongly believe every Book is most read.
Disclaimer: This article contains affiliate links, if you buy something on our link we will get some commissions on that purchase, at no extra cost to you. This will help us maintain this site and produce amazing content for you!
Meditations By Marcus Aurelius
Marcus Aurelius was the Roman Emperor and a stoic philosopher. During his lifetime he was written 12 books or diaries for himself counting his thoughts on those. These books are never intended to be published but the books Survived and were translated multiple times. You can grab the thoughts of the emperor.
It has been read and recommended by countless leaders around the world including, Bill Clinton, Wen Jiabao (Former Prime Minister of China), Ralph Waldo Emerson, JK Rowling, Nassim Nicholas Taleb, Jack Dorsey, Tim Ferriss, and more
Steve Jobs By Walter Isaacson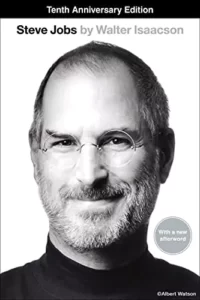 Steve Jobs is the biography of the American business magnate and co-founder of apple company. This book was requested by the author Steve Jobs and he wrote everything about his life and how he built the 2 trillion dollar company and the challenges he face during his difficult time.
This is a must-read book of all time and you can learn about Steve Jobs and how he spent his life from childhood to death, was fired from his own company and come back to his company, and how he lunch the most innovative smartphone.
Striking Thoughts By Bruce Lee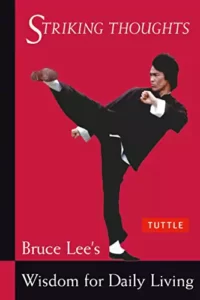 Bruce Lee was a martial artist and actor, he founded a martial art philosophy that often made a significant role in modern martial arts. He only lived 33 years but made his work and philosophy lived today,
In this book bruce lee dig into his philosophy around life, existence, death, time, thinking, ideas, and many thing aspects of his life. This is an incredible philosophical book you should read and know about one of the greatest martial artists Bruce Lee.
Autobiography of a Yogi By Yogananda Paramhansa
Paramahansa Yogananda was an Indian monk, yogi, and guru, who introduced millions of people to the teachings of meditation and Kriya Yoga and made him famous in the west.
Yogananda write this book in 1946, about his life, learning, and the journey of being a yogi. He told many things in the book about Kriya Yoga and Meditation and told about many Yogis that feel Unbelievable.
The autobiography of Benjamin Franklin By Benjamin Franklin
Benjamin Franklin was a polymath who was a writer, scientist, inventor, diplomat, and political philosopher. He was one of the founding fathers of the united states and one of the leading intellectuals of all time.
The autobiography of Benjamin Franklin is a memoir of his work and life and you can learn his thinking, philosophy, and thought process.
Surely you are joking, Mr. Feynman By Richard P. Feynman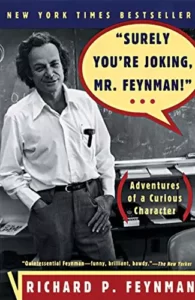 Richard Feynman was an American theoretical physicist known for his work in the path integral formulation of quantum mechanics.
The book is based on the conversation recorded by his close friend Ralph Leighton. This book covers life lessons and learning from various events of Feynman's life.
Long Walk to Freedom By Nelson Mandela
Nelson Mandela was the first president of South Africa and a freedom fighter. In his book "Long walk to freedom", he describes his story and the joy of freedom and power. He was influenced by many great political leaders like Lincoln and Gandhi.
The Autobiography of Malcolm X: As Told to Alex Haley by Malcolm X and Alex Haley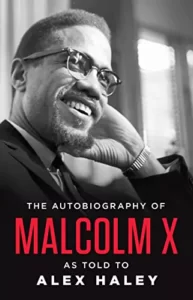 Malcolm X is a civil and human rights activist and his autobiography is about the conversion between Journalist Alex Haley. This book consists of the philosophy of black pride and black Nationalism.
Mohandas K. Gandhi, Autobiography: The Story of My Experiments with Truth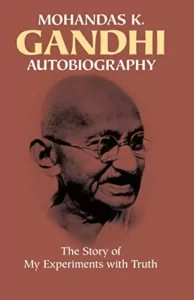 My Experiment with truth is the autobiography of an Indian lawyer and father of the nation. Mahatma Gandhi. He was an inspiration for civil rights and freedom across the world. Mahatma Gandhi talks about his early and how he gets into freedom moment consisting the events till 1921.
The Autobiography of Andrew Carnegie by Andrew Carnegie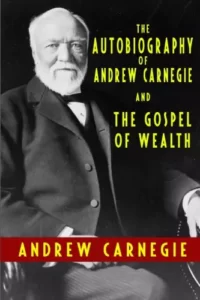 Andrew Carnegie was an industrialist and philanthropist and one of the richest people in history. He expanded the American steel industry in the late 19s creating immense wealth.
Carnegie wrote about his life, wealth, and giving back to society. It is one of the best books on wealth creation.
Daily Rituals: How Artists Work by Mason Currey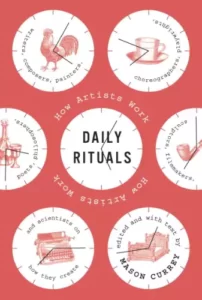 Mason Currey smartly compiled the daily rituals of famous artists like writers, painters, and creative people.
Mason compiled this book with a one-page Introduction and the daily rituals of the artist and you can learn from the lives of the artist, and the curious routine of creative people.
The artist includes Voltaire, Benjamin Franklin, Karl Marx, Carl Jung, Ernest Hemingway, Franz Kafka, and many more.
Moneyball: The Art of Winning an Unfair Game by Michael Lewis
Money Ball is the story about winning an unfair game of the Oakland Athletics baseball team and its general Billy Beane.
The book focuses on analytics and evidence-based team building and winning the match despite of small budget. The book also adopted money with the same name, you can watch that.
Becoming by Michelle Obama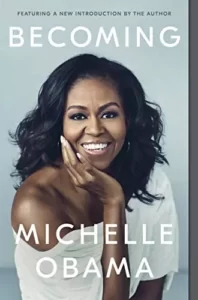 Becoming is the memoir of the former first lady of the united states Michelle Obama, She describes he personal life experience and the learned from it in the book.
Men We Reaped: A Memoir by Jesmyn Ward
This memoir focuses on the author's personal history and the death of five men in her life over a four-year span. This is heartbreaking and will surely teach you something that makes you a better person in life.
I Am Malala: The Girl Who Stood Up for Education and Was Shot by the Taliban by Malala Yousafzai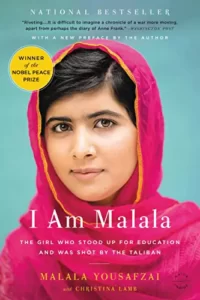 I Am Malala is a story of a young girl who stood up for education and was shot by the Taliban for that reason. This is an incredible autobiography of Malala Yousafzai who was awarded the Nobel Peace Prize for her fight for education.
The Diary of a Young Girl by Anne Frank
This diary of Anne frank turned into a book, This diary was written by Anne frank while she was in hiding for two years with her family during Nazi's occupied Netherlands. This is at least a one-time reading book.
I Know Why The Caged Bird Sings by Maya Angelou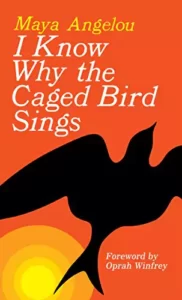 This is the autobiography of American poet and writer Maya Angelou. This book involves the early and young ages of writers and some other issues like lonely childhood and racism.
Tuesdays with Morrie: An Old Man, a Young Man, and Life's Greatest Lesson By Mitch Albom
Tuesday with Morrie is the story between an old man and a young man having a conversation about different parts of life. This book will teach you life lessons that you can put forward in your life.
Shoe Dog: A Memoir by the Creator of Nike By Phil Knight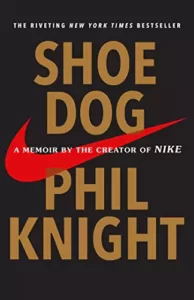 Shoe Dog is the Memoir by Nike Co-founder Phil Knight. He wrote about how he started Nike and the early challenges he face during building one of the most recognized and profitable brands.
This book will be an absolute gem for entrepreneurs and you will learn the hard and soft skills of making a successful company.
Elon Musk: Tesla, SpaceX, and the Quest for a Fantastic Future By Ashlee Vance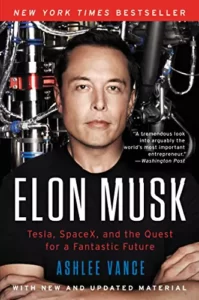 This book introduced the story of Elon Musk, one of the richest people on the earth, from his childhood to building multiple profitable companies like Zip2, PayPal, SpaceX, Tesla, Solar City, and Boeing Company.
Man's Search for Meaning by Viktor Frankl
In the book Man's search for Meaning, Victor Frankl shared his experience as a prisoner in Nazi concentration camps during WWII and describes a method to identifying a purpose in life and imagining that outcome. This is a unique experience and you can learn from it.
Churchill: Walking with Destiny By Andrew Roberts
Winston Churchill was a British statesman, soldier, writer, and former Prime Minister of the United Kingdom. You can see the life story of Churchill in this book.
Walt Disney: The Triumph of the American Imagination By Neal Gabler
Walt Disney is a Film Producer and entrepreneur who revolutionized the animation industry. This book describes the life story of Walt Disney.
Open: An Autobiography By Andre Agassi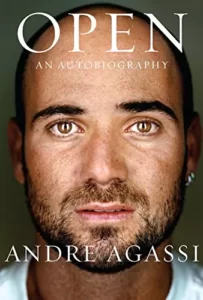 Open is the biography of the former professional tennis player Andre Agassi, the book revolves around the story of the player and his remarkable life.
Can't Hurt Me: Master Your Mind and Defy the Odds By David Goggins
David Goggins is a retired US Navy SEAL and former United States Air Force Tactical Air control party and an ultramarathon runner. This book describes how he did all this with self-discipline and hard work. From being a poverty, physical abuse, and heavy-weight person to becoming a Navy SEAL and Marathon Runner and Cyclist.
Wings of fire: An autobiography By A. P. J. Abdul Kalam
Wings of Fire is the biography of Indian most loved space scientist (Missile Man of India) and president of India, Dr. A.P.J Abdul Kalam. From his childhood to getting into the Indian Space Research Organization(ISRO), becoming the president and launching the first Space mission and Becoming the President of India.
Napoleon: A Life By Andrew Roberts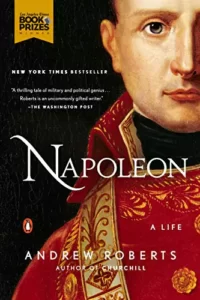 Napoleon Bonaparte was a French Military and political leader, and this biography consists of thirty-three thousand letters he spent throughout his lifetime. You can Learn Lots of things from the biography.